Telling the stories of our wild places
An RSPB video highlights a wee patch of the wild that has intrigued me since I was a bairn…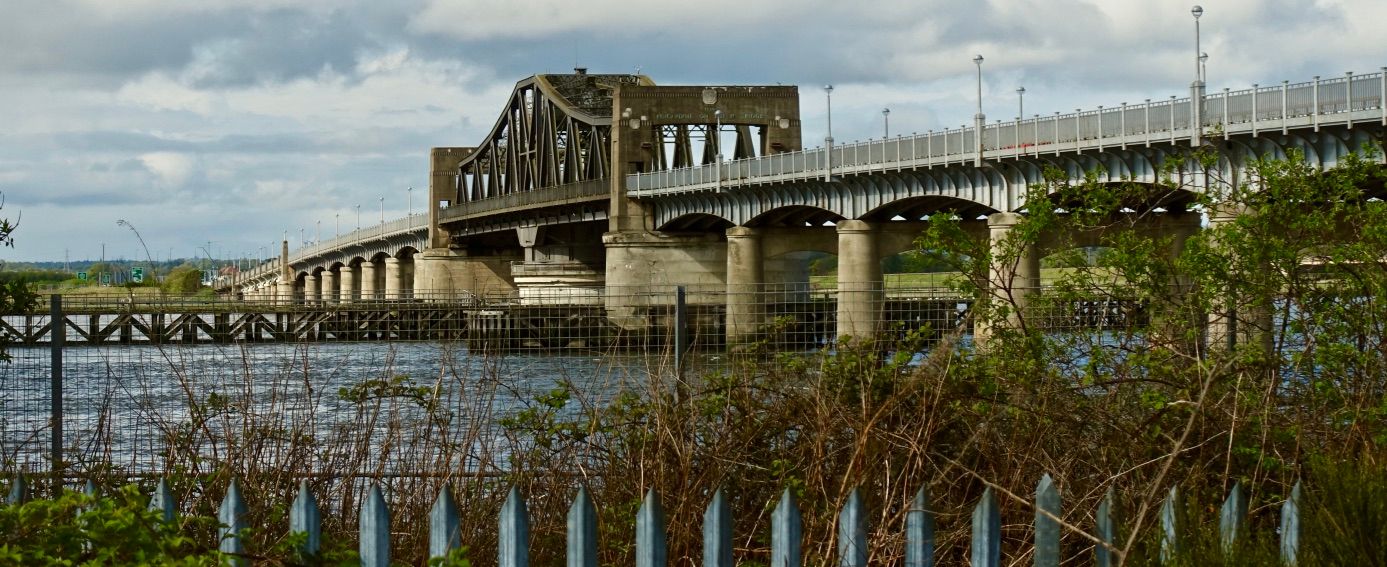 I've mentioned below that I grew up in central Scotland. That's one of the reasons I found this video so compelling:
Those muddy shores in the video are intesely familiar to me. They were part of the landscape of my childhood, but only ever in passing.
There's a quite distinctive bridge near the beginning: that's the Kincardine Bridge, the less famous sibling of the other Forth bridges nearer Edinburgh, and I crossed it all the time in my childhood. Not as much as my Dad, admittedly, who travelled over it most days on his way to work. He worked at the refinery you can see in some of the shots, but in an office, doing sales.
The River from the bridge
But when we did go with Dad, I remember looking out at the Forth from the car, looking at the river below and just… wondering. It's mainly mudflats with some saltmarsh, and it's not what you'd call conventionally beautiful, but it was quietly fascinating.
And then my childhood was gone, and I was no longer living in Scotland, and it joined the long list of places I've wanted to explore, and never managed to do so.
Well now, even though I live 480 miles away, it's still fascinating to have the change to finally learn something about this bleak, muddy yet fascinating stretch of river, and that's what this accompanying RSPB blog post allows me to do:
I plopped down from the bank for a closer look, most of my wellies momentarily disappearing below the surface. Two juvenile ruff. Perhaps born and raised on a Scandinavian bog just weeks earlier. Now here, on the Forth. Truly this is an international site for wildlife. Just like them, grateful for the pitstop, this has been a place of great comfort for me these past weeks.
Read on:
As the video above concludes, it's important that conservation organisations do more than just conserve: they need to tell the stories of these places. And they're starting to do that ever more effectively.
With my professional hat on, I find myself thinking: how do we amplify those stories? With the natural world under so much threat, the more we can do that, the better.
---
Photo by nz_willowherb, and used under a Creative Commons licence
Walking With Daddy Newsletter
Join the newsletter to receive the latest updates in your inbox.
Comments