A drizzly beach plastic-free picnic for 2 Minute Day
This is no time to be a fair weather beach cleaner…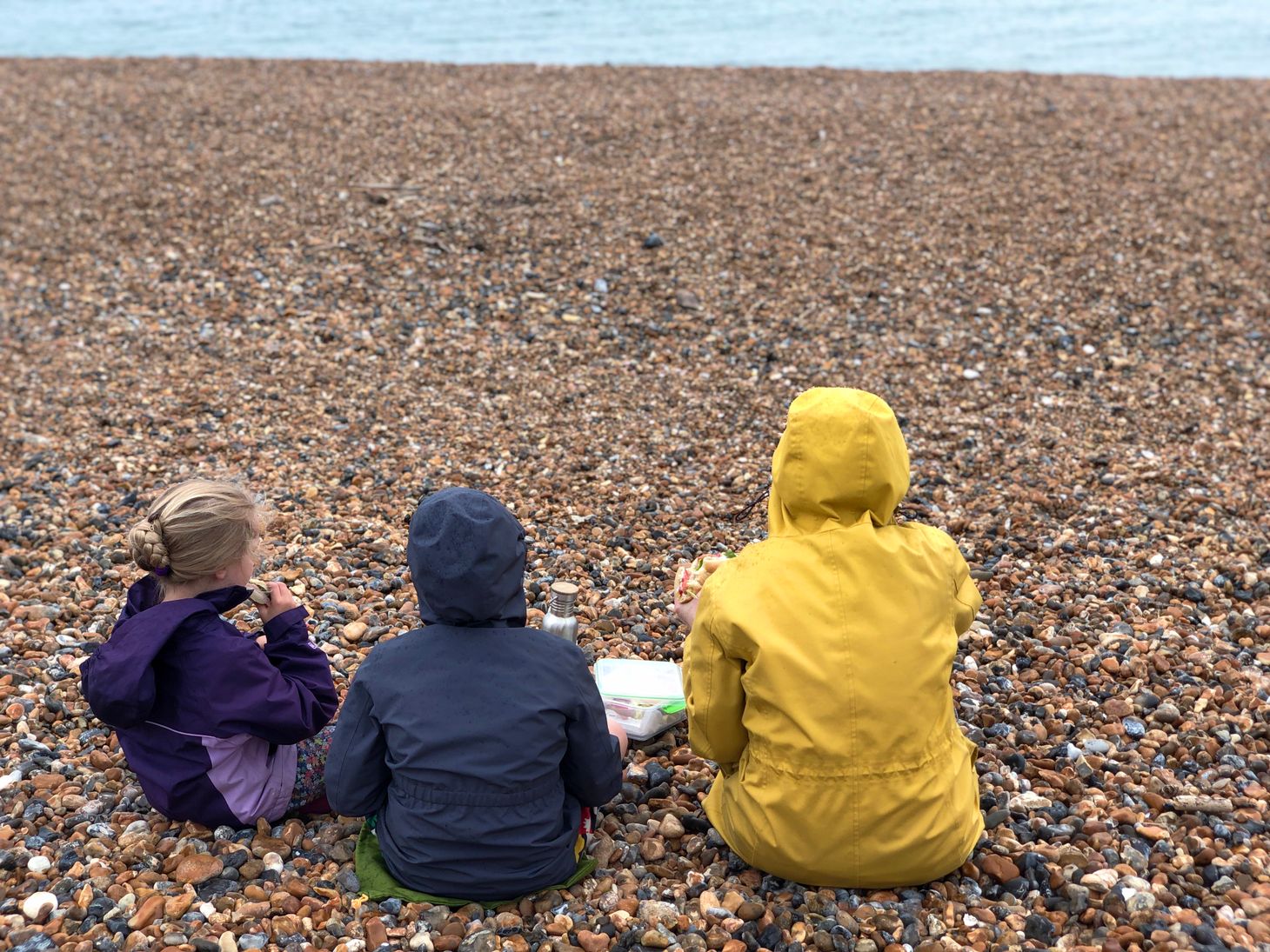 If you can't enjoy a picnic on the beach in the rain, are you really an outdoors person at all?
I found myself asking that question early on Sunday afternoon. Now, to be fair, it had been a busy morning. I'd been up early to be on a podcast, I'd run the girls to their swimming class, and then live-streamed a church service — all before 11am.
But I'd had this in my calendar for the last couple of weeks, and didn't want to give it up: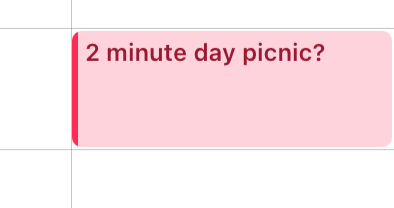 So, despite the cloud looming sullenly overhead, and the uneasonal chill, I heaved myself out of the comfy armchair, made some sandwiches and rallied the troops. "Raincoats on! We're going to the beach!"
"Daaaaaaad, do we have to…?"
"I'm bringing snacks."
"Yay! Let's go!"
2 Minute Day
Why was I so focused on getting us out? It was the 2 Minute Foundation's 2 Minute Day; a day for supporters to go and enjoy blue or green spaces together, and leave them cleaner than they found them.
This was their suggestion:
Wherever you are in the world, gather your family and friends and join us (social distancing rules allowing). Head to your favourite blue or green space, park or garden, or throw your windows open and enjoy a carpet picnic on your living room floor.
I suppose, technically, our nearest blue space is the river just by our house. But our favourite is the beach, just five minutes' stroll away. So, off we set.
2 Minute Day has become a bit of a special day in this household. Last year, just as the first lockdown was starting to ease, I took the girls out for a long walk and a beach clean.
And they did a wee dance. A wee dance I recorded and posted on Instagram:
A wee dance that won the girls two Fjallraven backpacks.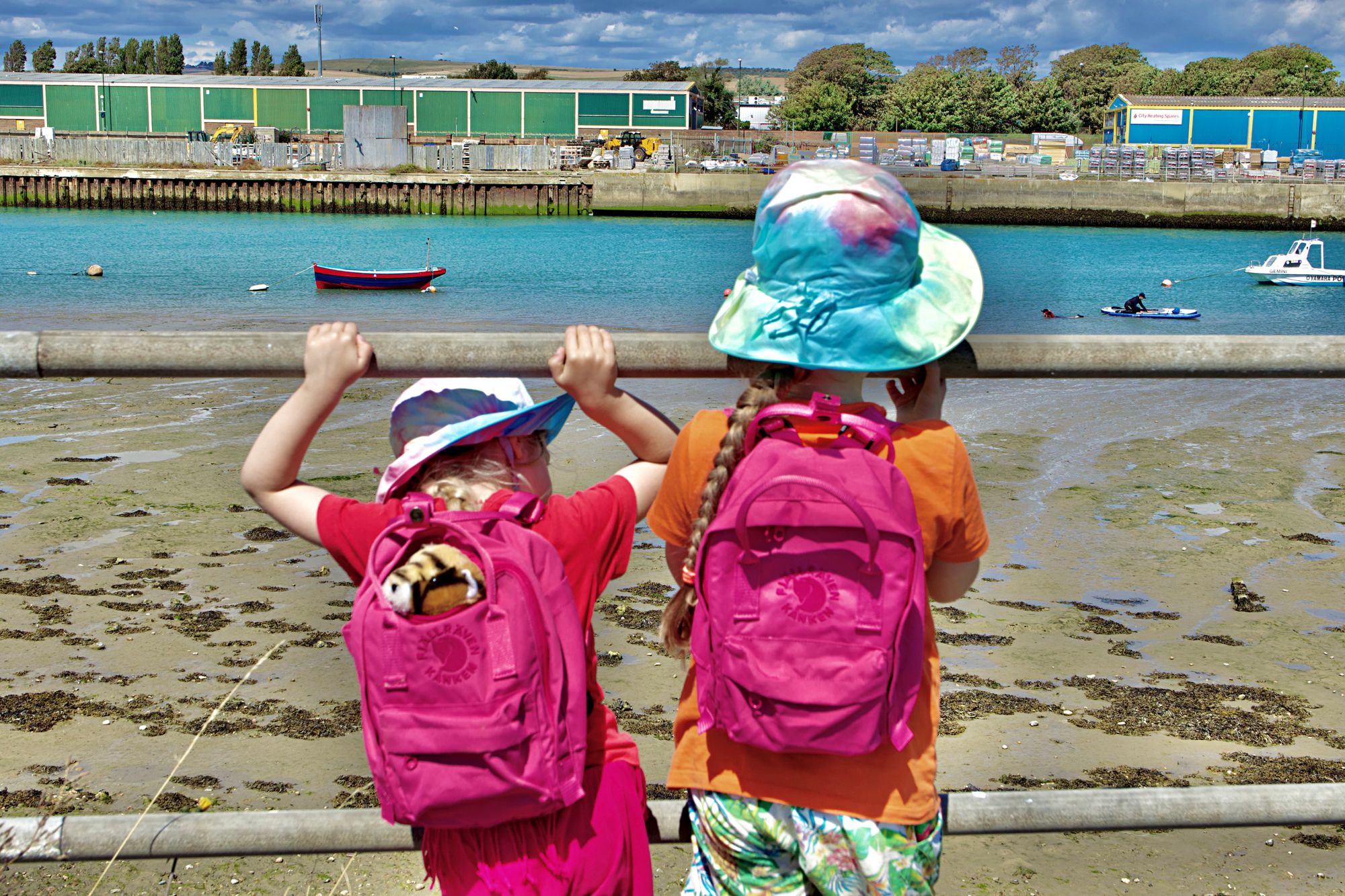 Having "won" last year's day, it would have been churlish not to participate in this one, and so, finding a sheltered spot on the beach, we sat down and enjoyed my artisanal sandwiches, free of any single use plastics…
A post-prandial clean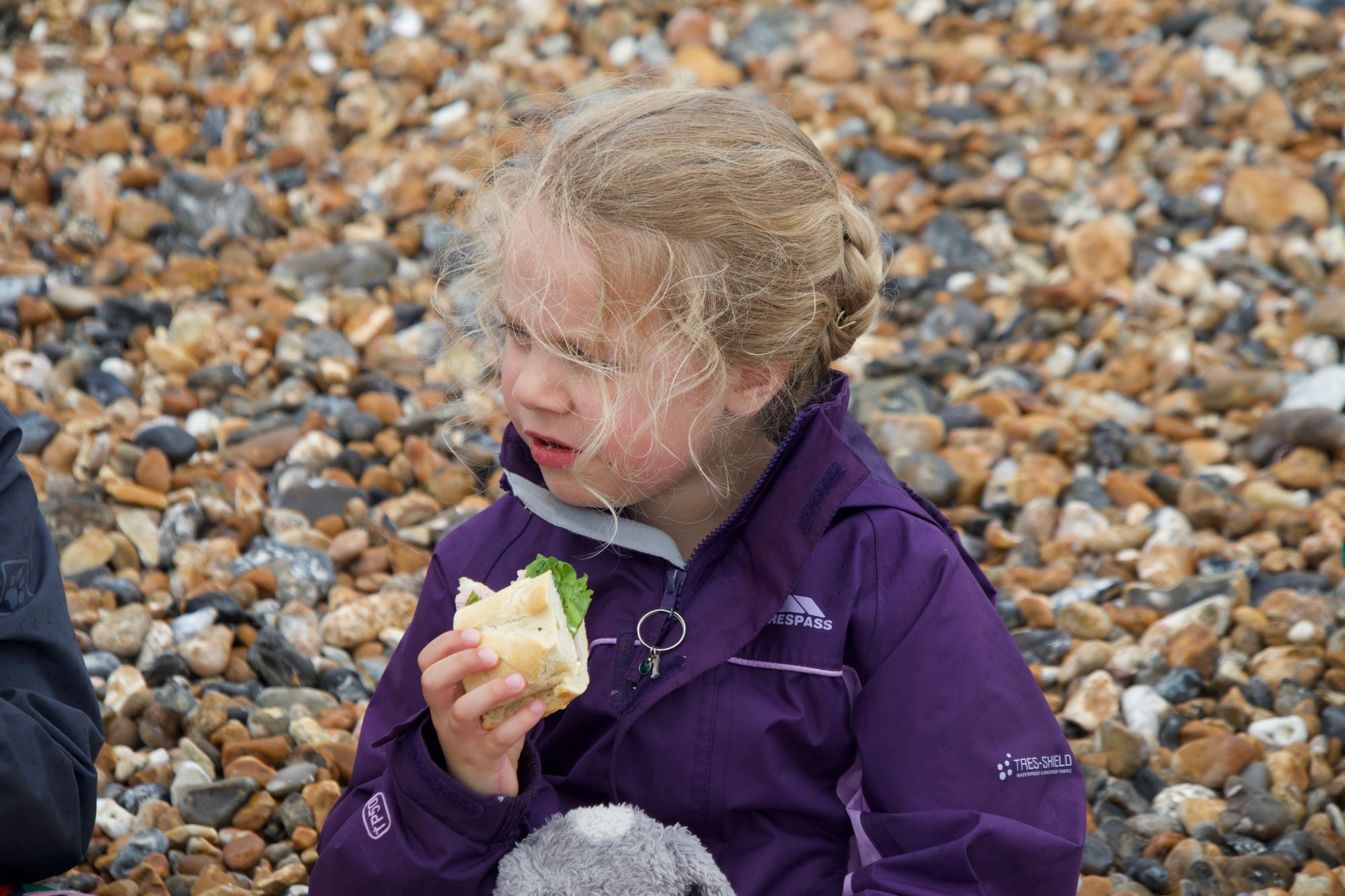 (The water bottles and lunchbox are from Mintie, a local company.)
My youngest, as is her wont, decided that I was more comfortable to sit on than the shingle beach, and plunked herself down on me to enjoy her food. After we'd both finished eating, we lay together, her on top of me, and stared at the sky, listening to the waves gently breaking onto the shore.
"This is perfect, Dad," she sighed, enjoying nearly 20 seconds of contented peacefulness, before she decided trying to tickle me was more fun. Well, 20 seconds is a long time to sit still when you're six.
Eventually, the girls dragged their parents from their middle-aged, post-prandial stupor, and we got on with the serious business of cleaning the beach.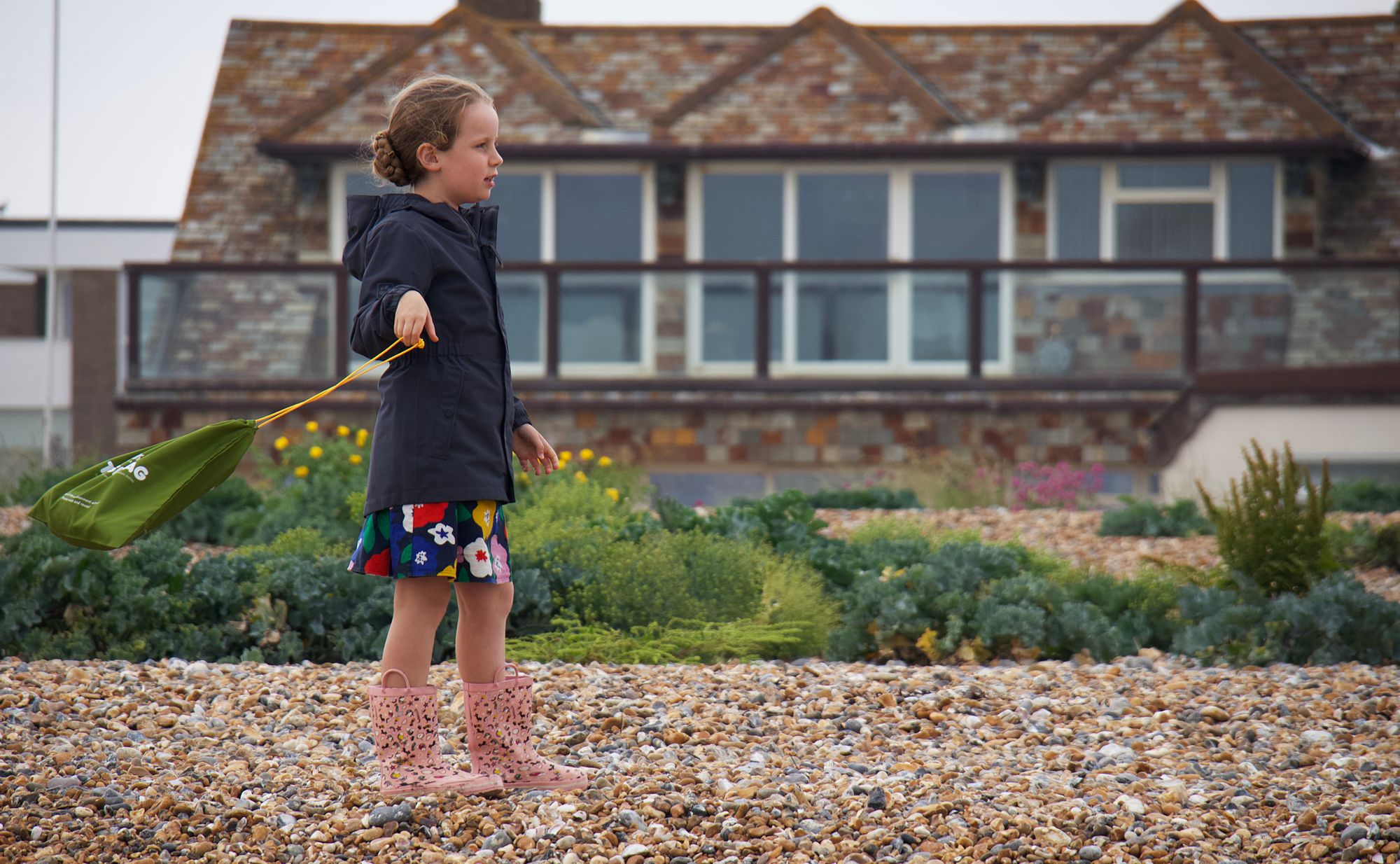 We didn't find much this time, but that isn't the point.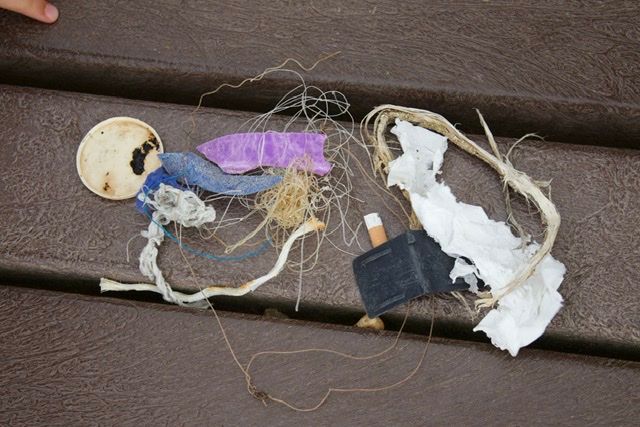 We spent time in nature, away from the instant urging of our screens. Not only that, but we enjoyed some quiet family time together. We joined in as part of the #2minutebeachclean community.
And we left the place cleaner than we found it.
Walking With Daddy Newsletter
Join the newsletter to receive the latest updates in your inbox.
Comments