Why I do beach cleans, in three photos
A mindful connection with nature can also be truly useful.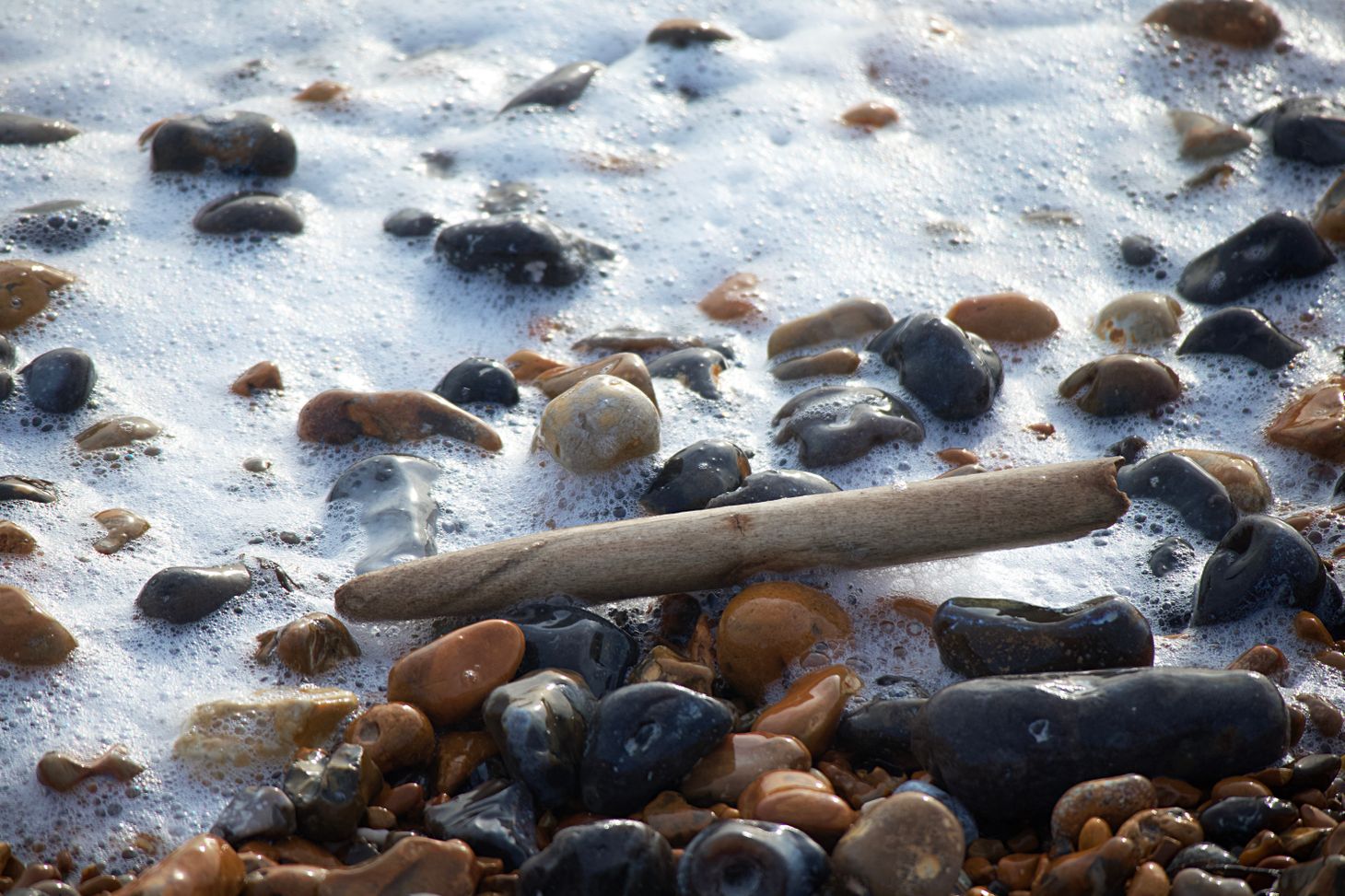 I am conscious that I talk about the 2 minute beach clean movement a lot here. I don't post often, but when I do, there is a pretty good chance that I'll mention it.
There's plenty of reasons for that. I still need to "justify" time away from my desk to myself, sometimes. The pandemic has not been kind to my training business, and I'm conscious of the need to keep hustling for work. (Although, ironically, I'm having one of my best ever months this November…) A beach clean takes an indulgence and makes it useful — purposeful, even.
But there's another reason, one that I can illustrate simply and easily with three photos taken a few seconds apart on Saturday.
Over the weekend, I took my daughters for a loooooong walk around the peninsula we live on. England is now in Lockdown 2: Electric Boogaloo, but this time we're allowed as much outdoor exercise as we want, as long as we stay socially distanced and don't travel too far. A couple of hours letting the girls burn off energy as we walk along the beach and the riverside is perfect for that.
Beauty and the Beast in one metre
We periodically did beach cleans as we went. At one point my youngest declared herself a "rubbish spotting robot" and would make bleeping noises when she found something for me to pick up.
While the girls were playing, though, I found something on the tideline that summed up why I do this. All three photos were take in a single metre stretch.
In the centre was this lovely thing: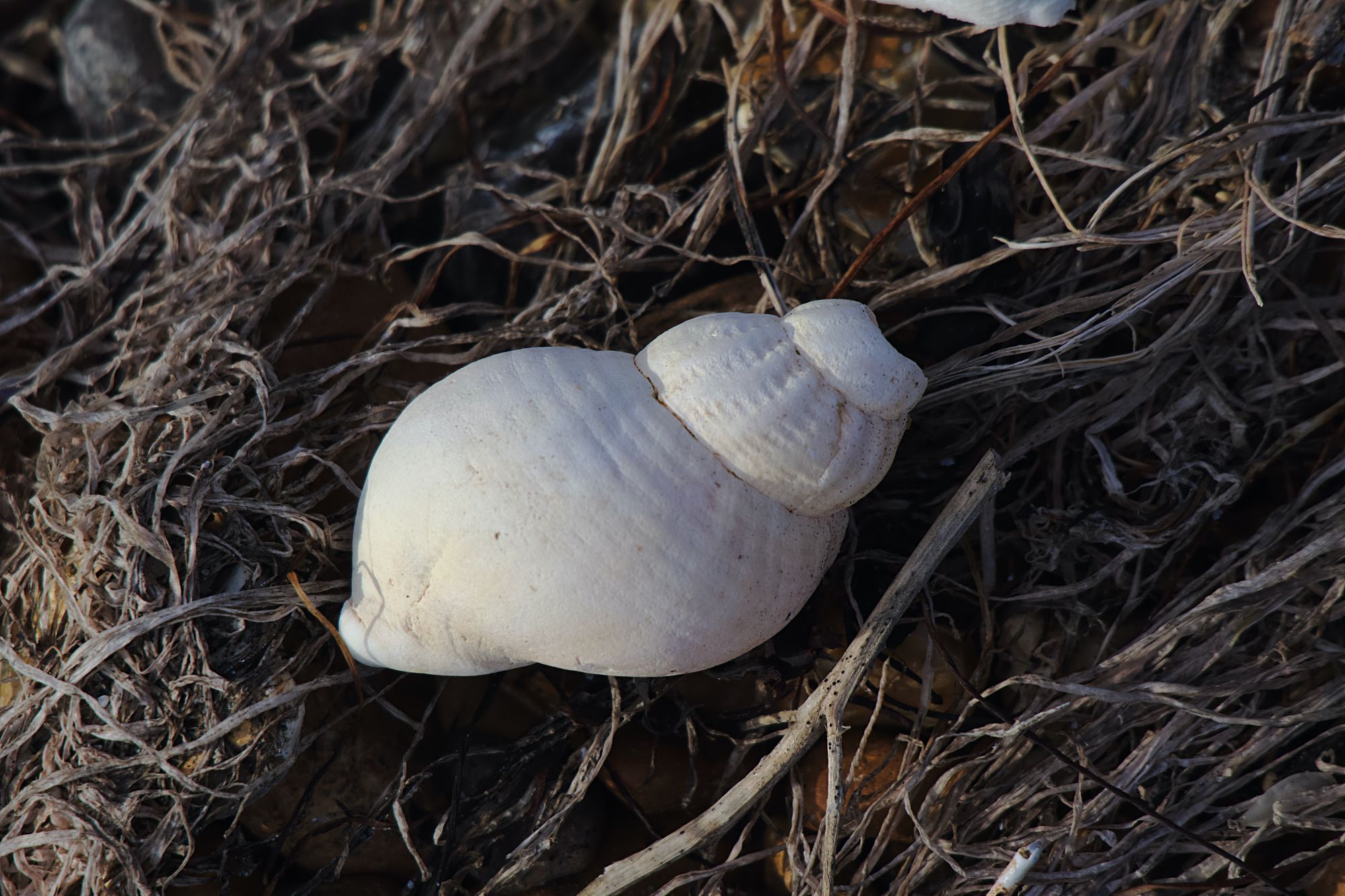 Beautiful, isn't it? Just the sort of beach treasure find we all love. A shell, slightly eroded by the sea, but still whole. Exquisite. Calming.
But what was to the left of it?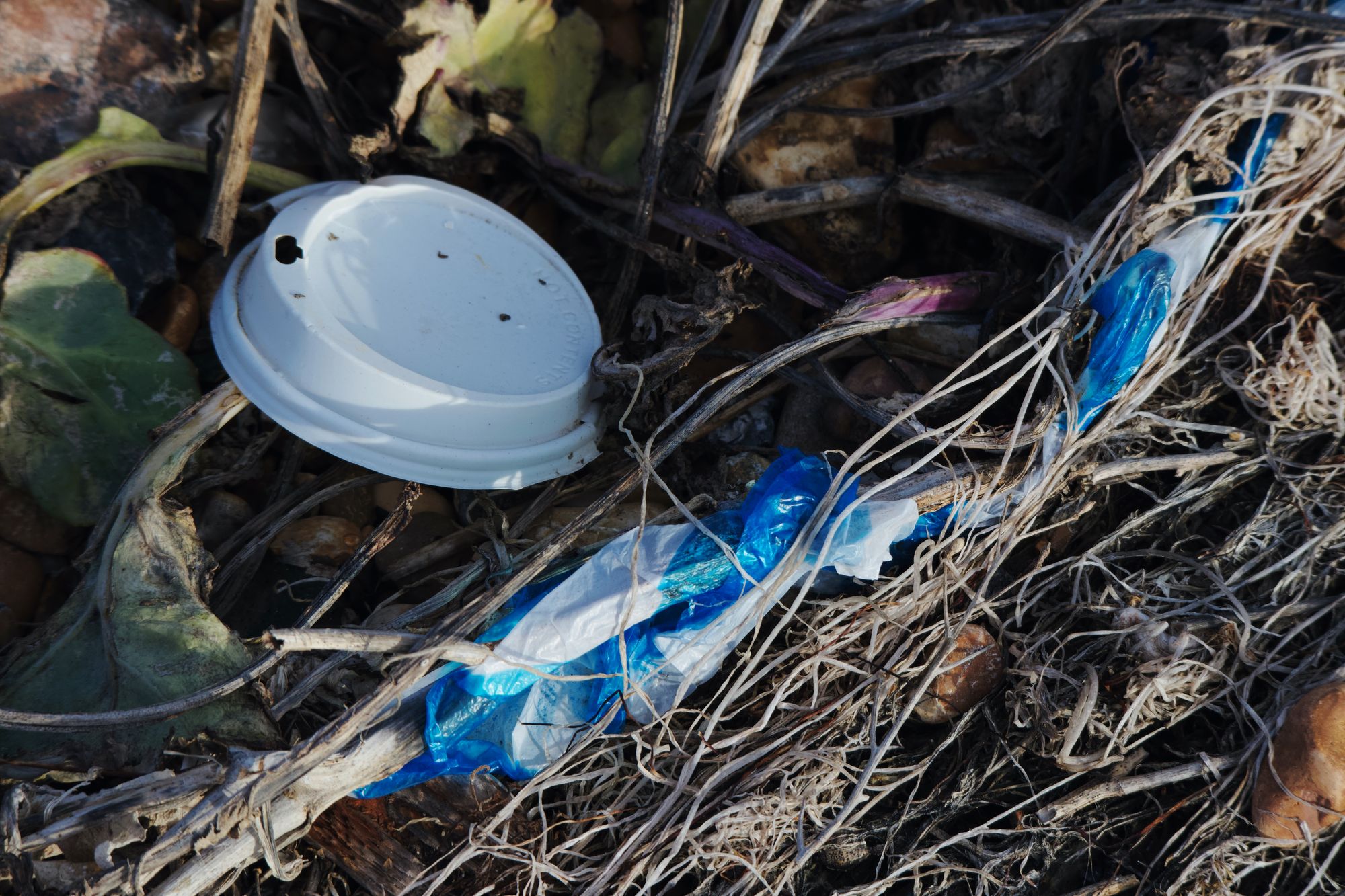 OK. Less lovely. How many of those coffee lids end up in the sea every day, I wonder? And the uniquitous plastic bag. This is rather taking the shine off the beautiful shell.
But humanity was just getting started on ruining things.
Let's look to the other side of the shell: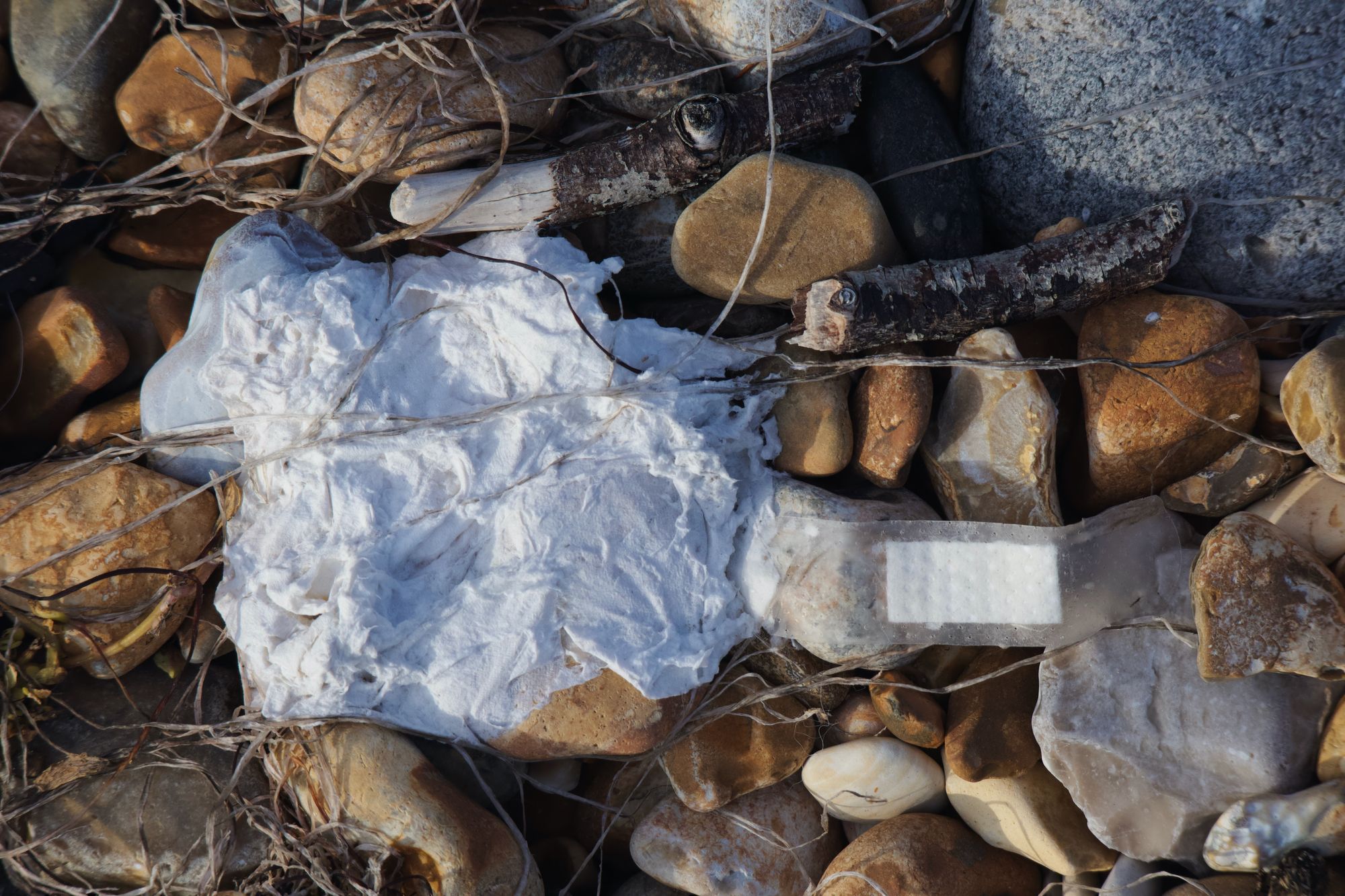 Euuurgh.
Just as well I had the folding litter picker with me, to tidy that up.
The ratio of natural treasure to nature was not good in that metre, was it? But when I left, it was so very much better. It's a tiny thing, but it helped nature a wee bit, and made me feel so much better in myself.
And that's why I make a #2minutebeachclean part of my day, as often as I can.
More reasons why
The 2 Minute Foundation have listed their own reasons for picking during lockdown on their blog:
You focus on a small, regular task and not on your health or self or the world around you
You get a sense of satisfaction from improving the world
You feel connected to the place where you litter pick
You feel ownership for the place you litter pick
You can see the results instantly
You can inspire others to do the same
It's great exercise
During this lockdown, I'm trying to focus on points three and four — the connection and sense of ownership about where I live. There are plenty of battles to be fought on the international stage. But they are big, hard and will take time to win.
A simple two minute clean is something you can achieve every day, and which rejuventates you for the larger battles. Never underestimate the mental health benefits of regular doses of achievement — nor with sense of connection with nature where you live.
Walking With Daddy Newsletter
Join the newsletter to receive the latest updates in your inbox.
Comments